Welcome to FamilyHeart Forums

FamilyHeart maintains many family oriented forums for your benefit. If you are familiar with our forums, you can go to the FamilyHeart forums now. If you are new to our forums, please keep reading below to see how to participate and what is available to you.
FamilyHeart maintains Delphi forums for many family and parenting topics. If you enter Delphi for the first time, it will prompt you to set up an account. Once this is done, you're on your way to some valuable information, services and fun. The main FamilyHeart forum is set up so that the various topics of discussion are on the left side of the screen. Information pertaining to you and adding your own messages in the forum are on the right. You will find the following topics in the FamilyHeart forum...
1) Parenting
2) For Single Parents
3) For Dads
4) For Moms
5) About Twins/Multiples
6) About Infants
7) About Adolescents
8) About Teens
9) Kids Only
10) Pregnancy
11) General Discussion
If you would like to see a new topic, or have other suggestions and/or problems, please
E-mail FamilyHeart. So jump into the FamilyHeart forums where you will find Families Helping Families in Northern Colorado!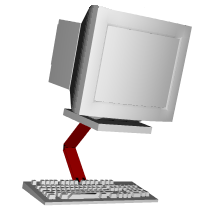 FamilyHeart Forums


Family Profiles|| Family Business Center|| Family Discussions|| Internet Shopping|| Family Fun|| Parenting Today's Kids|| Story Time|| Internet Resources|| Local News|| Fort Collins|| Loveland|| Greeley