SharpNET Solution: Home

Why must I rank
on top?

Why Use a Web site?

All About Search Engines:

What is "Web Site Evolution?"

Our 50 cents on web site promotion

Client Samples

Service Pricing

Feel free to contact us for any reason: Questions, comments, suggestion, recommendations, whatever!
SharpNET Solutions




































Feel free to contact us for any reason: Questions, comments, suggestion, recommendations, whatever!
SharpNET Solutions





























Feel free to contact us for any reason: Questions, comments, suggestion, recommendations, whatever!
SharpNET Solutions
Client Samples and Testamonials
Open a new door of opportunity: Internet strategies that bring traffic to your web site. Increase your Internet ROI: Let Your Presence Be Known

Bandwidth
With skill comes bandwidth. Below is a brief sample of SNS clients, notice the diversity.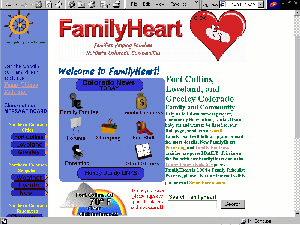 FamilyHeart.net
Northern Colorado Family and Community Resource Web Site. Within two months this site became one of the highest hit web sites for Northern Colorado, including 23 visiting countries.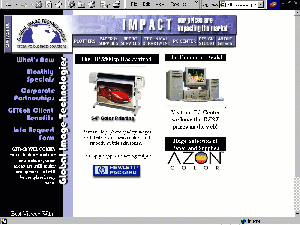 Global Image Technologies
Local (Colorado, Wyoming) and National sales. Provides vast business solutions including e-commerce software, office equipment, web page design, paper supplies, technical support and much more. New client, watch them grow!



Realities for Children
Local marketing. Helping abused and neglected children through the promotion and marketing of local business. Realities for Children has 70 satisfied clients and raises over $80,000 annually for children.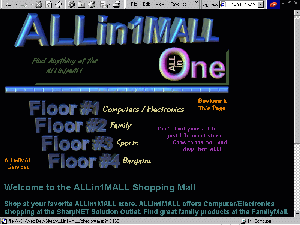 ALLin1MALL
e-commerce web site running a MyShopNOW.COM shell. Profits are used to support non-profit to low-profit family oriented regional web sites.



---
"...I can't thank you enough for what you've done for our site (FamilyHeart.net). I never imagined this much traffic off a local web site. We're definitely getting noticed. It's been a pleasure working with SNS, THANKS!"

Amie Theobald - FamilyHeart

Amie you're very welcome, the pleasure is all ours... SNS


---
"...I'm very excited about what you're doing for us and our customers."

Craig Secher - Realities for Children
---


For a free web site evaluation, or to begin your Internet campaign, please send a detailed e-mail to SharpNET Solutions or call us
at 970.472.5331 . We're eager to hearfrom you.



Contact SharpNET Solutions. Let Your Presence Be Known!