FamilyHeart: City of Greeley, Colorado.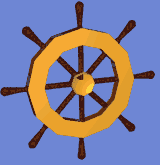 Navigating FamilyHeart

FamilyHeart Home



The City of Greeley Colorado
FamilyHeart City Profile
Greeley is located in Northern Colorado, between Cheyenne Wyoming and Denver Colorado. To the West lay the awesome Rocky Mountains, and North is home to the Pawnee National Grasslands. Surrounding Local communities include Fort Collins to the North West, Loveland and Windsor to the West. With abundant farm country, Greeley is Colorado's agri-industry capital. The city and its Weld County neighbors represent a major portion of the state's agriculture and food processing economy, from more than 2.5 million acres of farmland.


Greeley is located at the base of the Rocky Mountains and within 60 minutes of four major universities. From the University of Northern Colorado (UNC), Greeley is home to over 10,000 students.

The city's annual Independence Stampede offers authentic cowboy atmosphere with a list of rodeos, art exhibits and country swingers every summer. Music lovers will enjoy the UNC jazz festival in the spring.

Some of the larger events which draw people from all over the country include:
* Greeley Jazz Festival at UNC (May)
* Cinco de Mayo Festival, Greeley (May)
* Greeley Independence Stampede Rodeo (Late June-July 4)
* Arts Picnic, Greeley (July)
* Broncos Training Camp (July-August)
* Festival of Trees, Greeley (December)
* Many of the smaller communities host annual festivals

One of Greeley's finest accomplishments is the Union Colony Civic Auditorium. Built in 1988 by a joint effort between private citizens and the City of Greeley, the 1,700 seat performing arts facility is the largest in Northern Colorado.

Return to FamilyHeart Home






View a map of Greeley Colorado
Go to the City of Greeley demographs.